Many of Japans foremost sightseeing spots are located in Kansai, the region surrounding Osaka.

There are plenty of ways to get to and from Osaka, so its just a quick trip to Kyoto, Nara, Kobe, and other popular sightseeing locations!
The first step on your trip to Osaka is a flight to Kansai International Airport.
Osaka is in almost the exact center of Japan. Osaka is the second smallest prefecture in Japan, but has the second largest population after the capital, Tokyo. The city of Osaka is abundant in history, culture, shopping, and food. Osaka also has good access to popular tourist spots in surrounding areas. It is less than one hour by train to Kyoto, Nara and Wakayama, which have many World Heritage sites, and Kobe, a fashionable port city. You can enjoy a one-day trip to these destinations from Osaka.
Local Attractions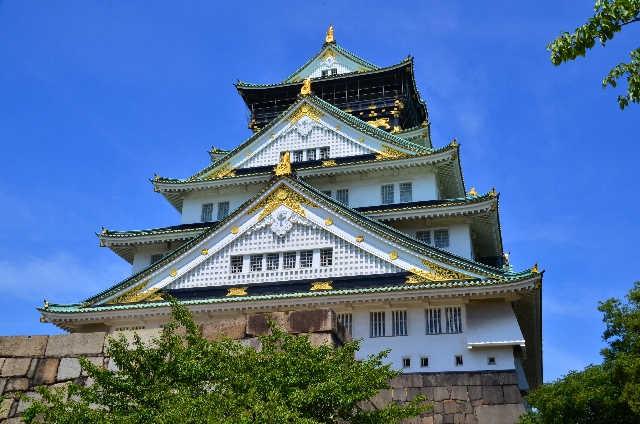 Osaka Castle
Built by the 16th century military ruler Toyotomi Hideyoshi, Osaka Castle is the epitome of grandeur. Now the castle site is designated a special historic site and several buildings are designated by the government as Important Cultural Properties. The large donjon (re-built in the 20th century) is the symbol of Osaka.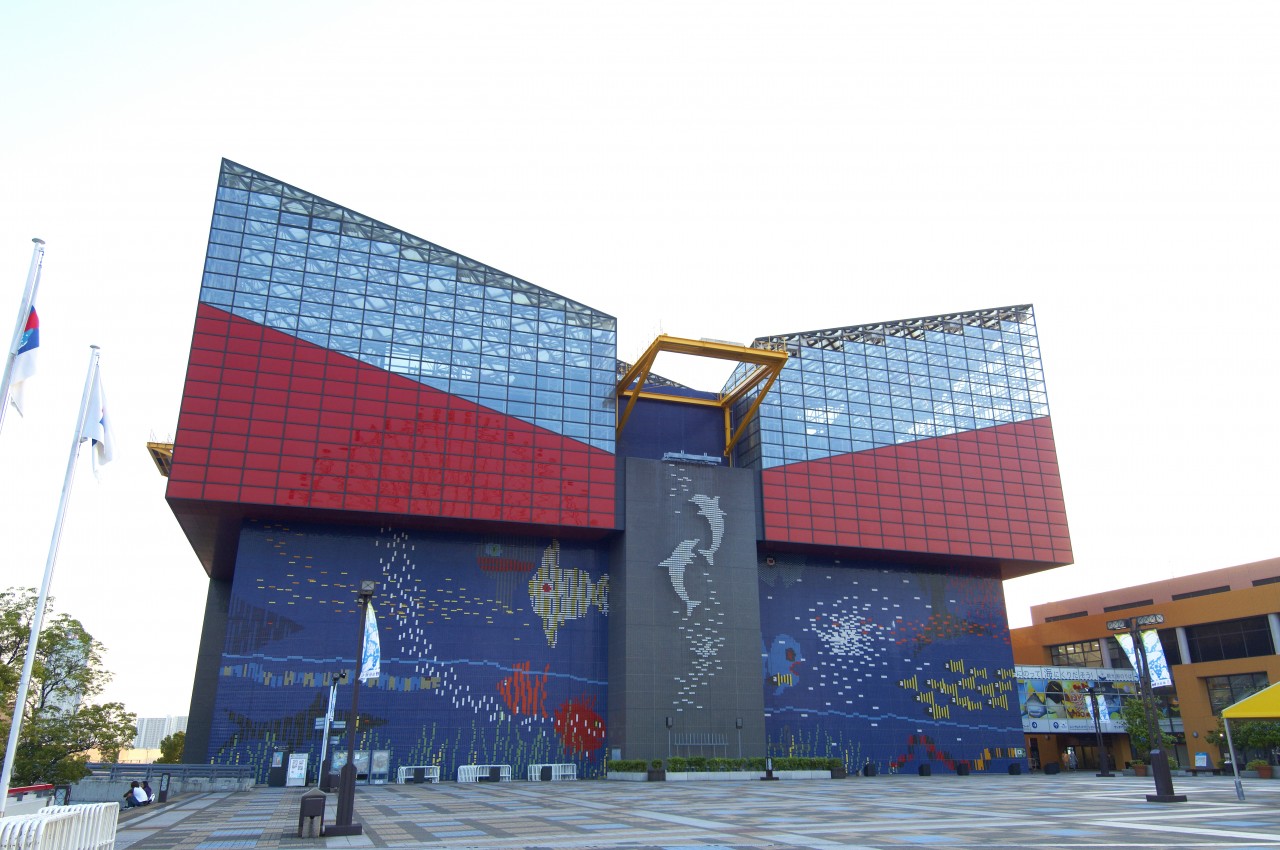 Kaiyukan Aquarium
Osaka Aquarium is like no other. Experience a comprehensive presentation of Earth's oceans. There are interactive exhibits, such as the Maldives' touch pools, and a special dome shaped ceiling tank from which you can see the seals swim past, enjoying their life in the ocean.
Universal Studios
The theme park is divided into 10 sections each uniquely themed which includes shows, attractions, rides and shops.



Local Food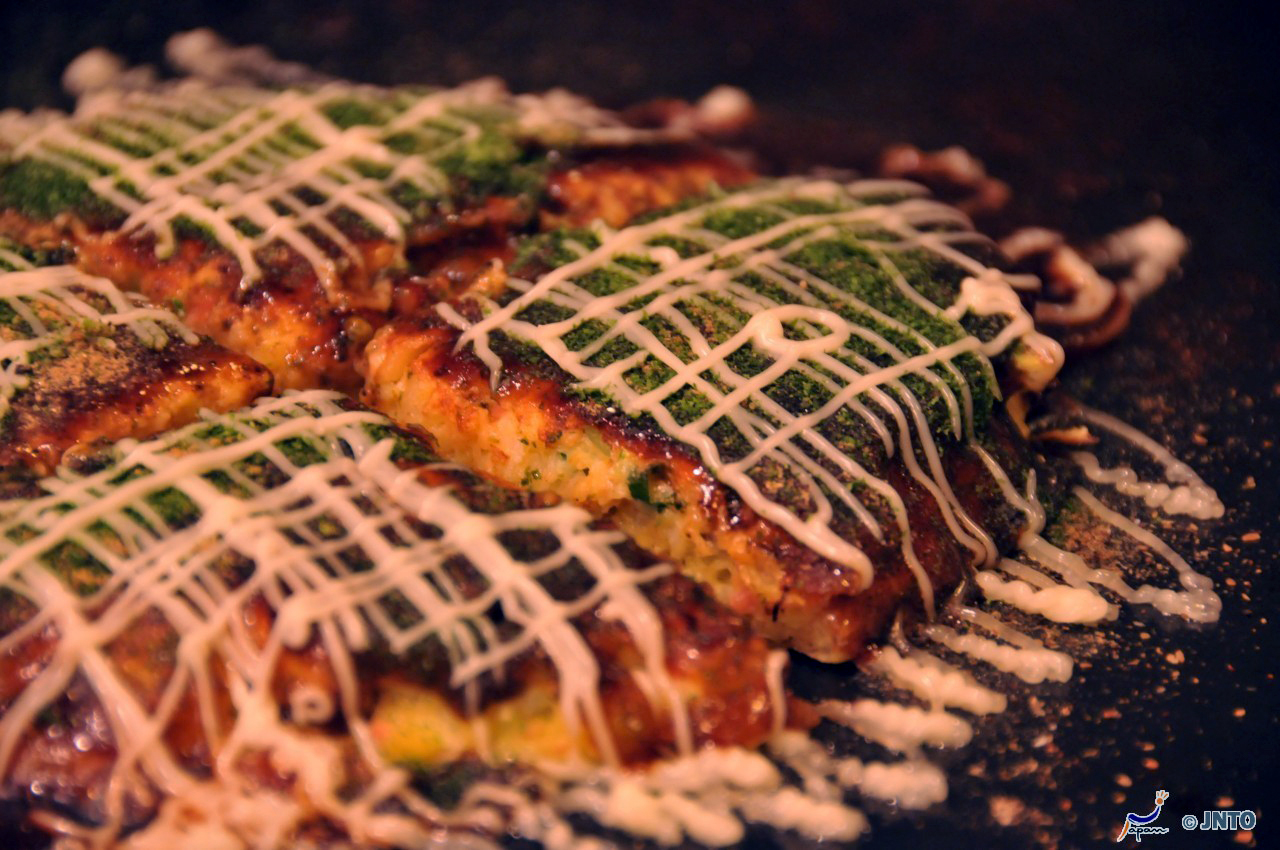 Okonomiyaki
Okonomiyaki is a mixture between pancake and pizza. Okonomiyaki is topped with shaved dried bonitio and it's so thin that it waves in the heat coming off the freshly cooked okonomiyaki and so it looks like the top of your meal is crawling.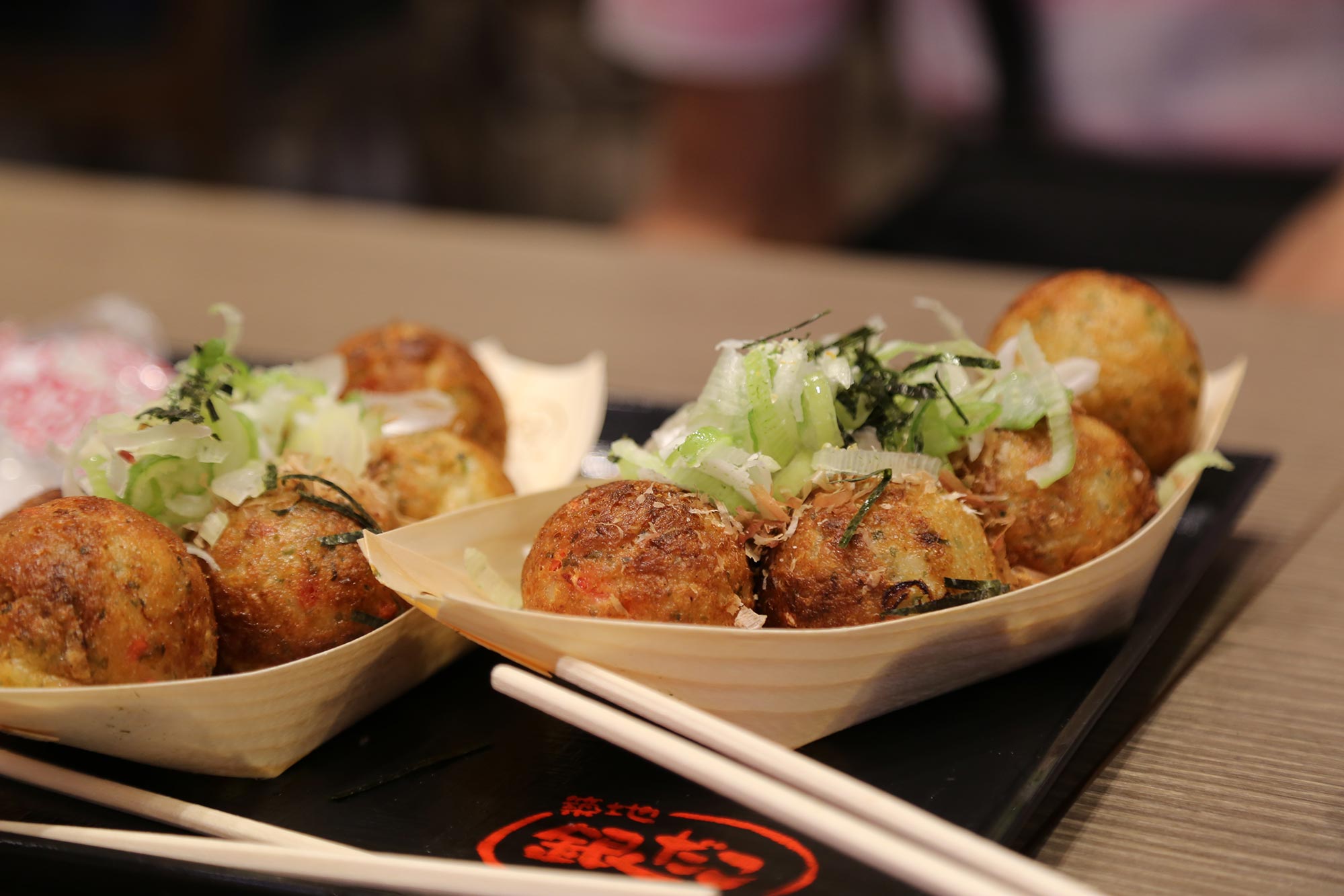 Takoyaki
Takoyaki is a small round-shaped wheat flour dumpling made of batter, octopus, tempura batter, pickled ginger and leek, topped with brown sauce, green laver, dried bonito flakes and mayonnaise. You can purchase this at many street markets or convenience stores.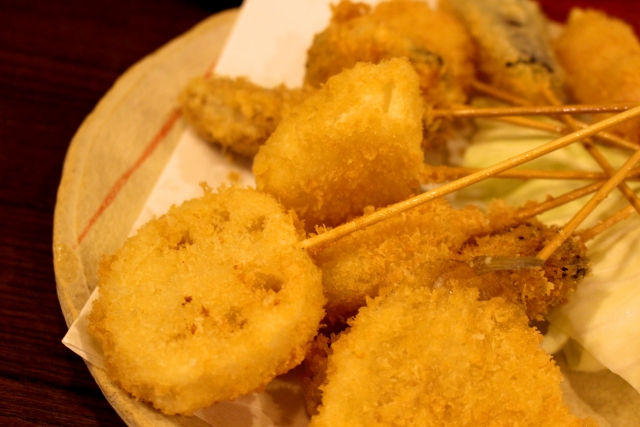 Kushikatsu
Kushikatsu is deep fried, battered vegetable or meat skewers originated from Shinsekai in Osaka. Some restaurants offer more exotic varieties such as fried fruit and their original dishes.