Ancient Kyoto was the imperial capital of Japan for over a thousand years. 

Surrounded by scenic hills to the north, west and east, which the founding Emperor Kammu described as a natural fortress, the city reigned from 794 to 1868 as the cultural and artistic centre of the nation - a position it still holds today - as well as the political nucleus.
The more than 1,600 Buddhist temples and 270 Shinto shrines attest to its importance as a religious focal point, while the impressive Imperial Palace and two jewel-like Imperial villas set in their legendary gardens are reminiscent of the aesthetic splendour of the city's once-pivotal role.
But Kyoto originally called Heiankyo Capital of Peace doesn't live only in the past. The seventh largest city in Japan with a population of 1.4 million, it has also kept pace with the modern world. Thriving electric, machinery and chemical plants are numerous. The comprehensive Kyoto International Conference Hall located in the north-eastern part of the city is a marvel of state-of-the-art technology. Combined with the remarkable array of other superb attractions, it has made Kyoto a world-class convention destination. Some of the most prestigious universities in the country are also situated here, forming a major educational enclave.
However, the vast wealth of traditional art, architecture and crafts that have influenced architects and artists from around the globe have been carefully and lovingly preserved. So whether viewing the dazzling Golden Pavilion mirrored in its smooth, reflecting pond, absorbing a glittering, time-honoured festival, or simply wandering through picturesque narrow streets resonant with antiquity, Kyoto is a city unlike any other that offers both to stimulate - and satisfy - the soul.
Japan's first permanent capital was established in the year 710 at Heijo, the city now known as Nara. 
Nara is located less than one hour from Kyoto and Osaka. Due to its past as the first permanent capital, it remains full of historic treasures, including some of Japan's oldest and largest temples.
Local Attractions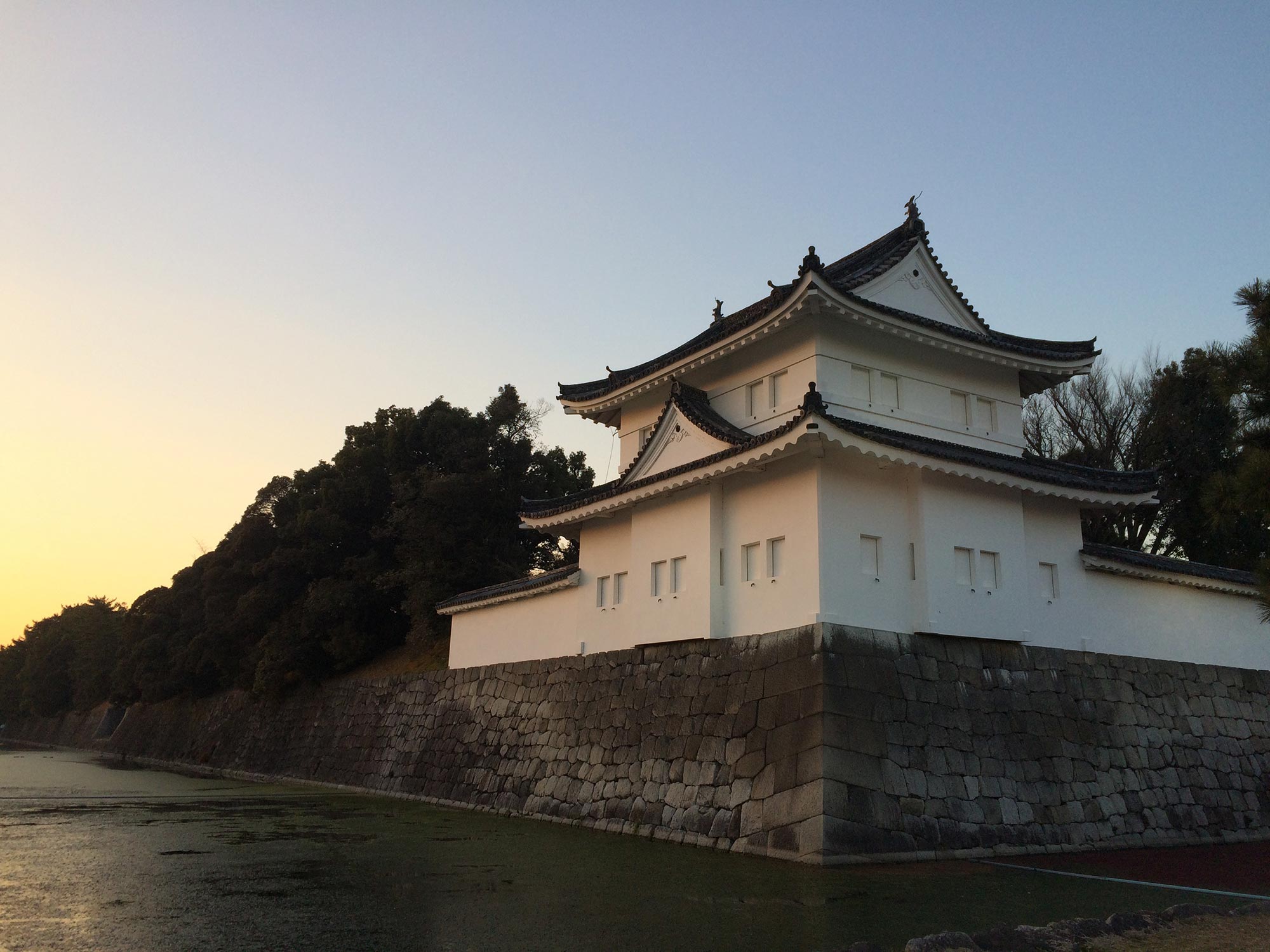 Nijo Castle
Nijo Castle was built by the Tokugawa shogun in 1603, although Tokugawa rarely stayed there. It is beautifully detailed and has a specially constructed 'nightingale' floor to warn of approaching visitors.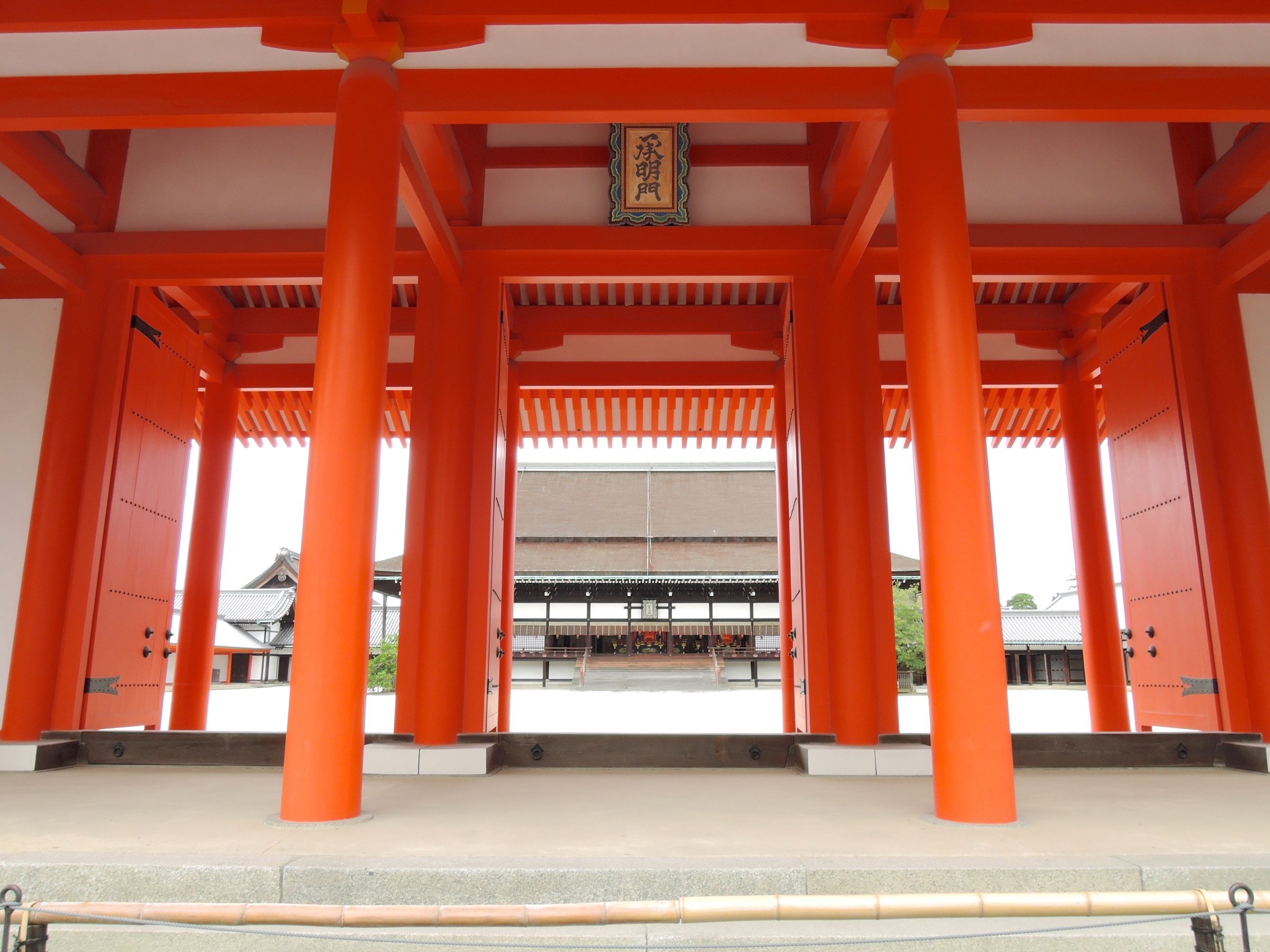 Kyoto Imperial Palace
Kyoto Imperial Palace is noted for its striking simplicity. The present site was chosen in 1790, and the present palace was completed in 1855, after the former one was destroyed by fire. Please check for visiting conditions with the Imperial Household Agency.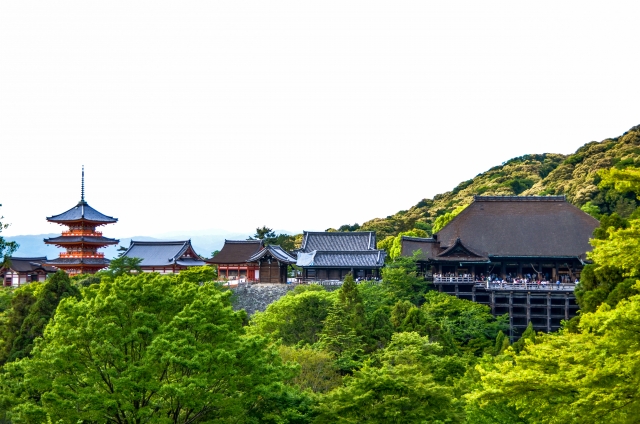 Kiyomizu Temple
Kiyomizu Temple, perched daringly on a steep hillside, is possibly the most beloved temple in the nation. Founded in 798, its present buildings date mostly from 1633, and it is entered from 'Teapot Lane', so-called because of the numerous shops lining the approach that sell Kiyomizu ceramics.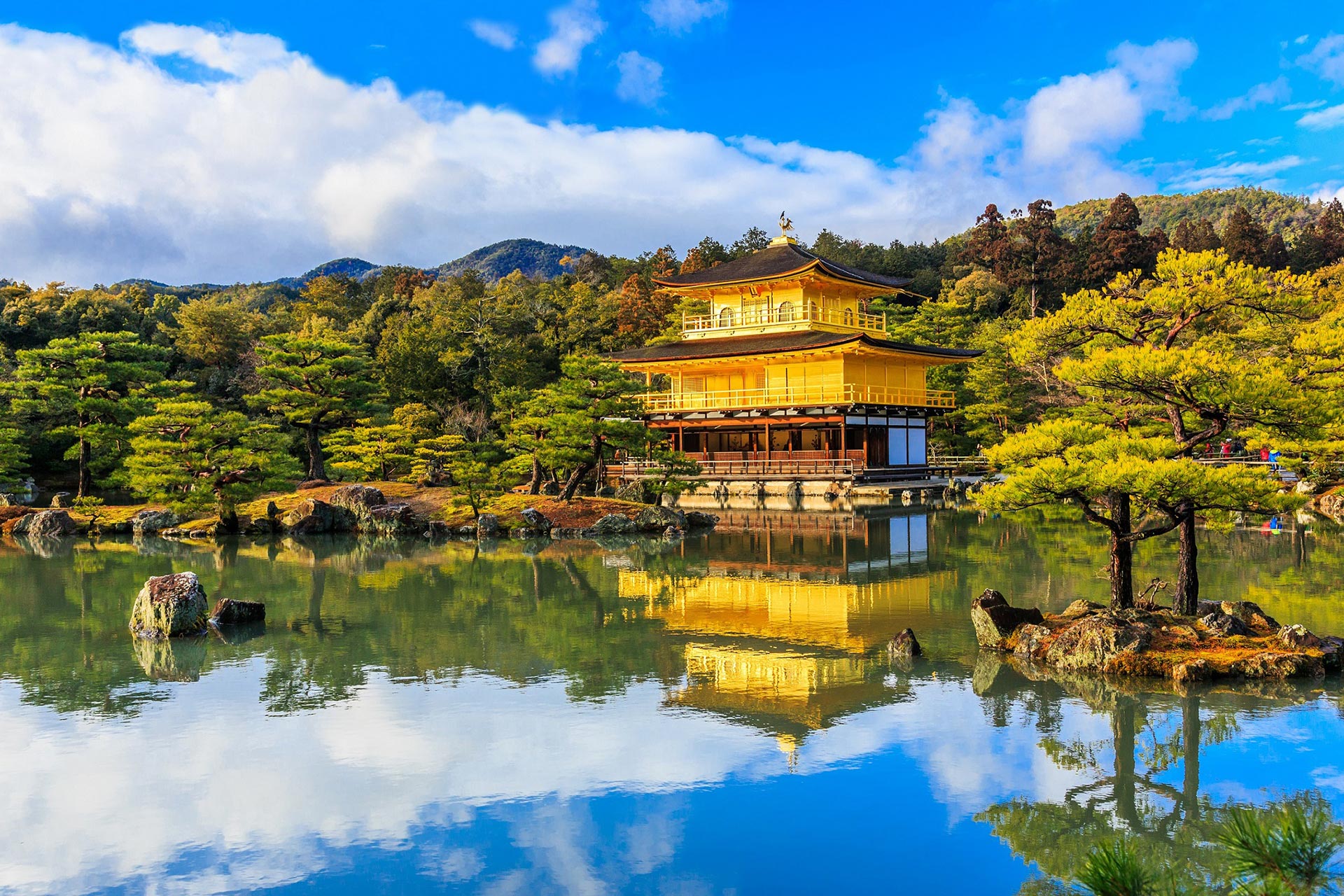 Kinkakuji Temple
Kinkakuji Temple is one of the most widely recognised images of Kyoto. It was first built to serve a retiring Shogun as his residence. Shortly after his death in 1409, the gold leaf adorned building was converted into a Zen temple, however it was burnt by a 21 year old monk in 1950. The temple was rebuilt in 1955 and continues to function as a storehouse of sacred relics.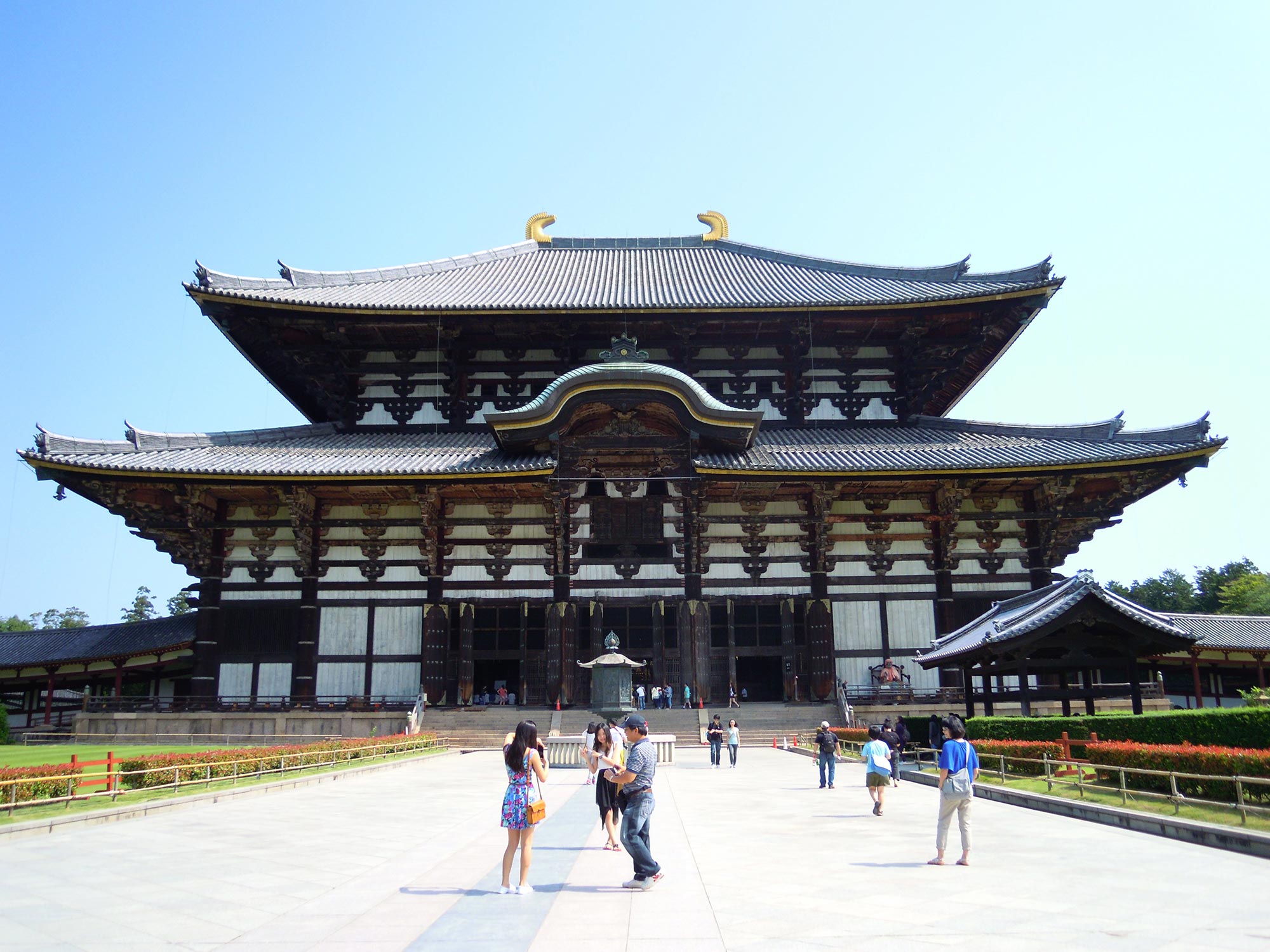 Todaiji Temple
Nara's most famous ancient attraction is Todaiji Temple. Construction in 752, its huge great Buddha statue, in the main hall Daibutsuden, is the world's largest wooden structure.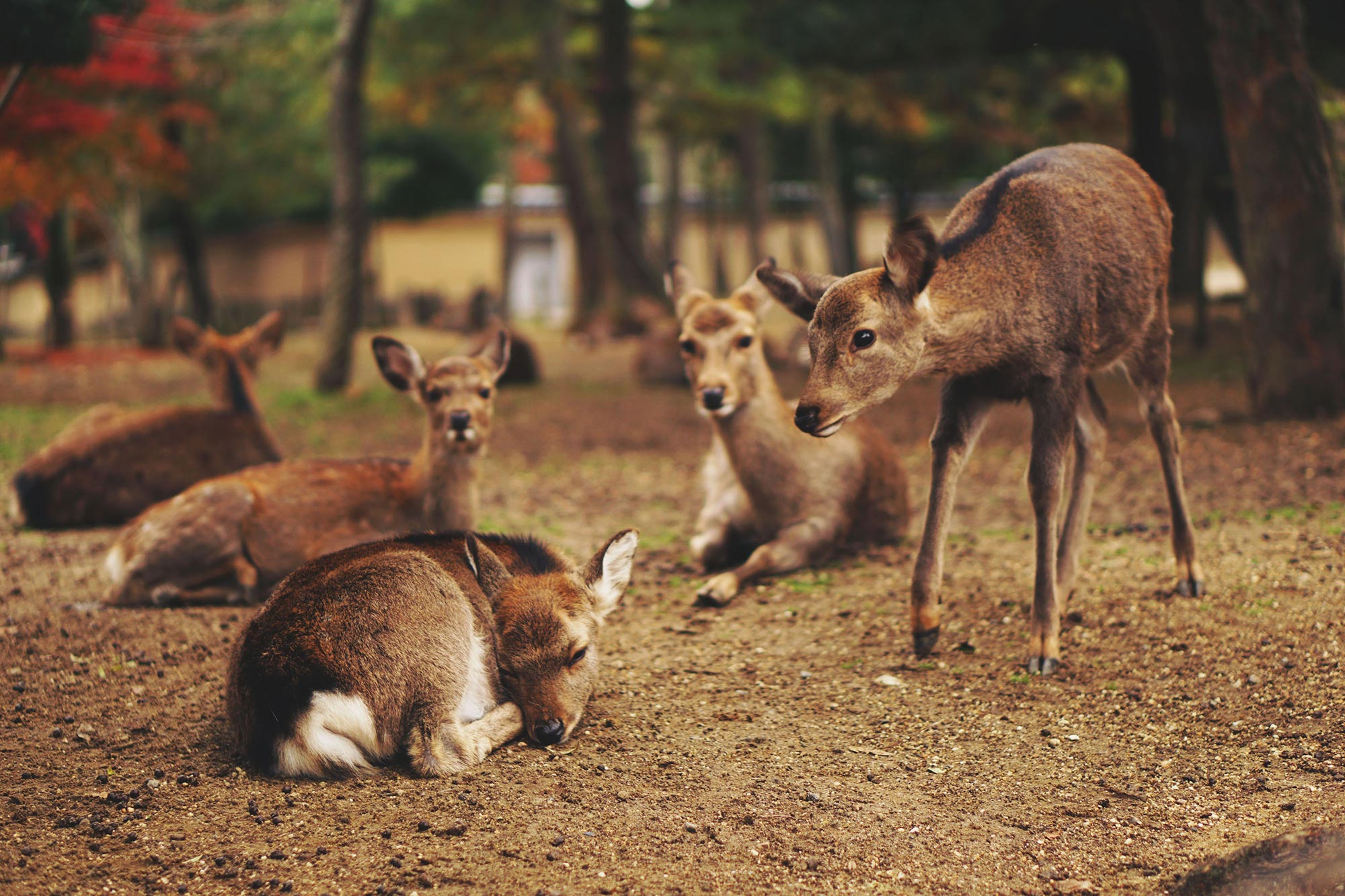 Nara Park
Nara Park's resident tame deer, were considered to be messengers of the gods in pre-Buddhist times. Deer crackers are for sale around the park, and some deer have learned to bow to visitors as a sign to be fed.
Local Food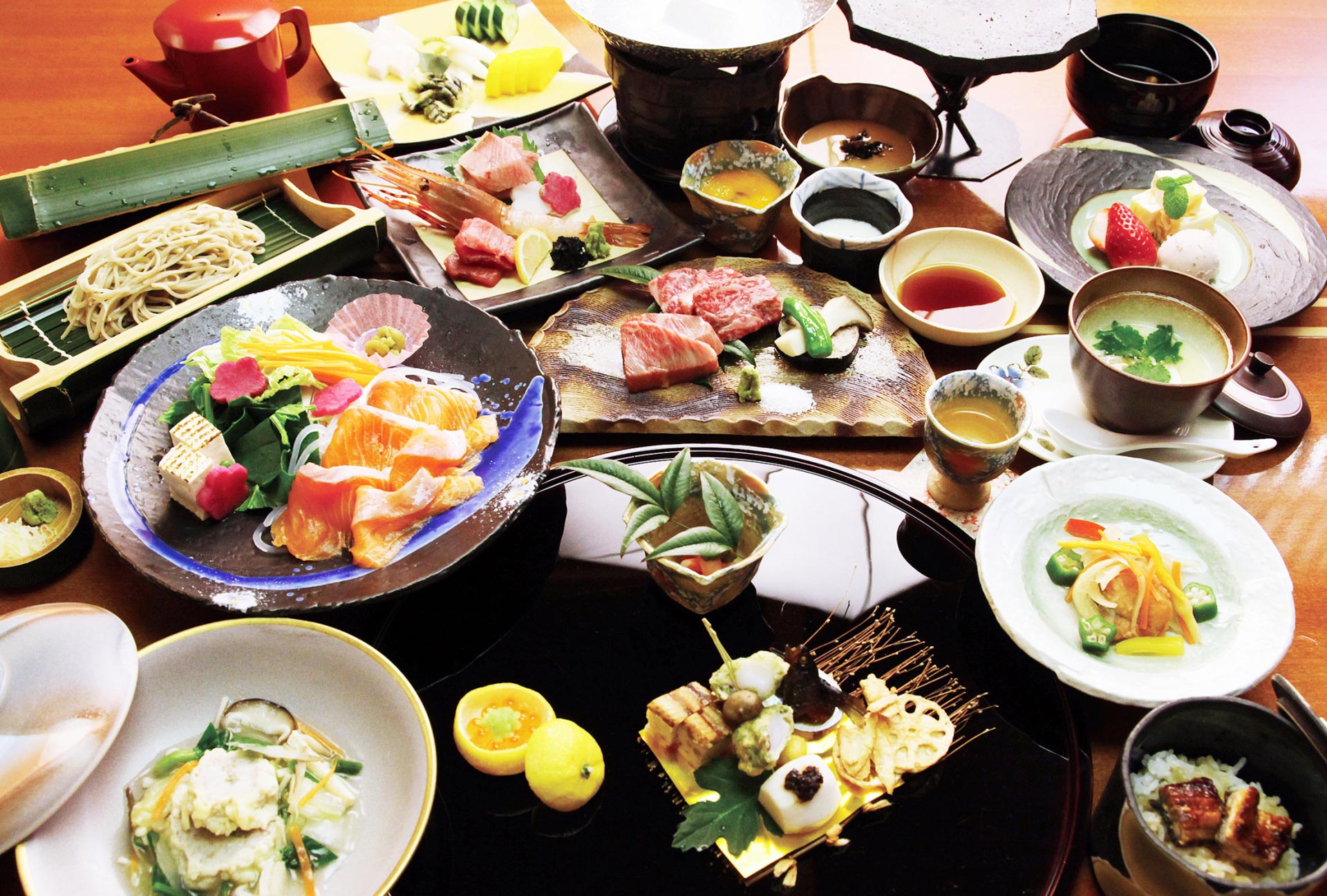 Kaiseki-ryori / Kyoto
Kaiseki-ryori was developed as a simple meal served before tea in the tea ceremony. It is now served as an evening meal at most traditional 'ryokan' (inns) and fine restaurants throughout Kyoto. These dishes are served in a most aesthetic and appealing manner.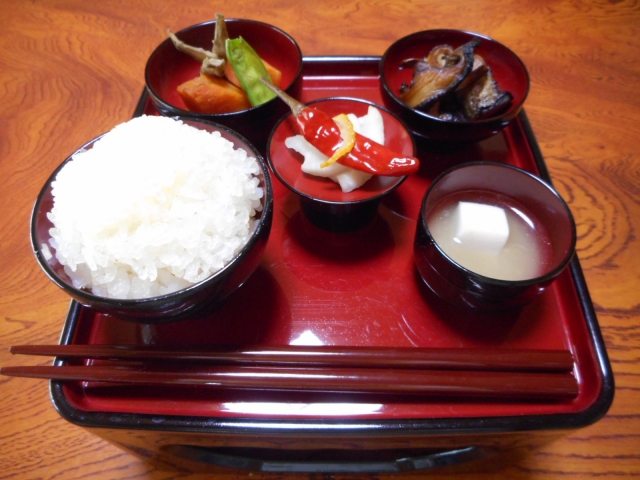 Shojin-ryori / Kyoto
In order to pursue their disciplines, Zen (Buddhist ) priests developed Shojin dishes at their temples, eating vegetables and avoiding food that has been killed, such as meat. The founder of the Soto sect, Dogen, is believed to have introduced Shojin cuisine from China to Kyoto in the Kamakura period. The dishes have a significant variety of ingredients such as; vegetables, raw fu, tofu, yuba and flavoured with vegetable oil, 'miso' and ginger.

Kakinoha Zushi / Nara
Kakinoha zushi consists of rice topped with mackerel or salmon and wrapped in a persimmon leaf, the aroma of the persimmon leaf gives the sushi a mellow flavour. Persimmon leaf has many benefits and was invented as a medication by ancient Japanese.

Sake / Kyoto
Fushimi district is one of Japan's oldest and famous centres of sake brewing in southern Kyoto. Kyoto's soft and clean water is suitable for the sake production. Fushimi sake has contributed part to be the perfect complement for Kyoto Cuisine.



Matcha Green Tea / Kyoto
Matcha green tea is a speciality in Kyoto. Uji is famous for producing matcha green tea. There are many tea ceremonies available in Kyoto to experience.

Wagashi (Japanese traditional sweets) / Kyoto
Kyoto has a numerous of collection of wagashi shops. Wagashi is made in different shapes and consistencies with diverse ingredients and preparation methods. Some sweets are only available seasonally or regionally.