Ride (90kms) north and the coast of Motobu Island, Kouri Island, Yagachi Island and visiting the famous "Gorilla Chop" rock along the way. On this gruling 90km ride you will be challenged with steep inclines accommodated with great scenery. As this tour is quite challenging, it is recommended to have some cycling experience before embarking on this ride. 
Pricing:

  1 - 4 people  


   5 - 10 people   

 11 - 20 people
(Additional guide added to tour.) 

 from $1,276 AUD Total Set Price
($1,276 AUD / 4 pax = $319 AUD pp)

from $128 AUD pp
($1,276 + $128 for each person above 4)

from $92 AUD pp
($1,276 + $92 for each person above 4)
*Listed price changes accordingly to the currency exchange fluctuation at the time of booking, please enquire us to get the correct pricing. 
Rentals:
| | |
| --- | --- |
| Mountain Bike |  Road Bike  |
| from $52 AUD | from $58 AUD |
*Helmet, lock, lights included
B: Breakfast | L: Lunch | D: Dinner
Day 1
Okinawa
9:00 Begin your journey by riding north towards the city of Nago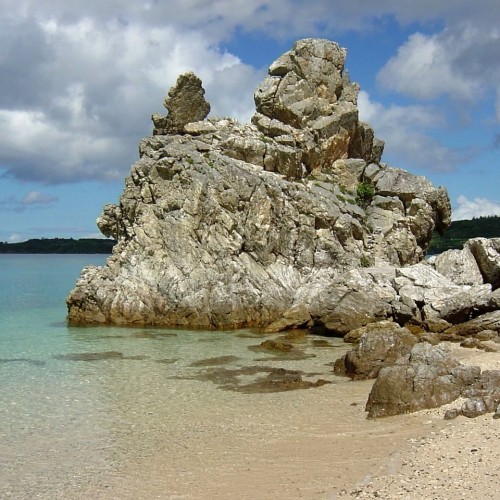 Day 1
Gorilla Chop
10:00 After going through Nago, continue riding around the coast of Motobu Island and stop at the famous "Gorilla Chop" rock formation. From here, you will continue a little further to visit the Ocean Park Expo.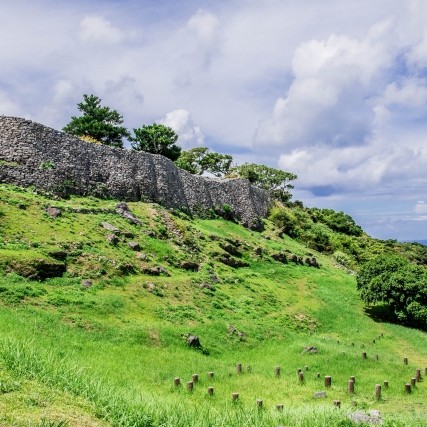 Day 1
Nakijin Castle
12:30 After the Ocean Expo Park continue riding around the island until you reach the Nakijin Castle Remains. Here you may be able to visit the Nakijin Village Museum and Cultural Centre to learn more about this historic sight.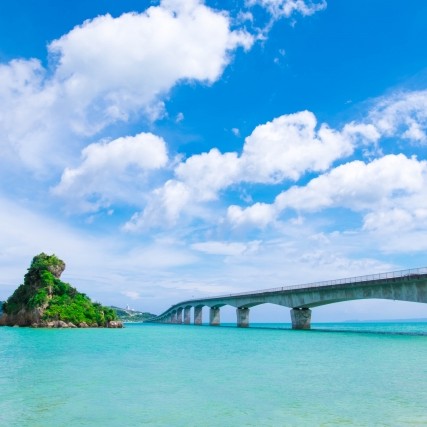 Day 1
Kouri Island
1:30 From the Castle remains continue riding to Kouri Island where you will cross one of the most scenic bridges in all of Japan. Crossing the crystal clear water that surrounds Okinawa. You will then circle the island and begin to return back to your Hotel.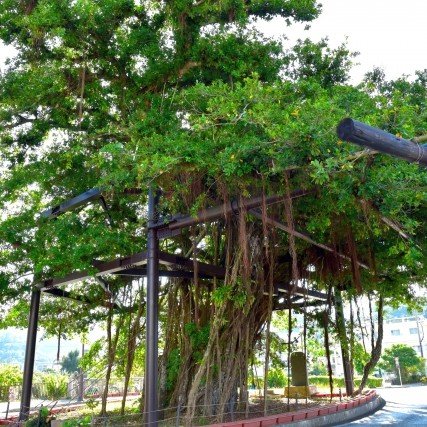 Day 1
Hinpun Banyan Tree
3:00 Once you have made it back to Nago, marvel at the beautiful and "all seeing" tree, The Hinpun Banyan tree. This tree is famous in Nago and many people believe they have seen the mythical beings "Kijimuna" on them.
Day 1
Ocean Spa
16:00 After visiting Nago again, continue riding back to your hotel, where the tour will disband. 
Guide
Snacks
Supplementary Food
Fluids
Support Car
Photo Credits to ⒸOCVB
Bicycle not included in tour price
Itinary subject to change 
More Japan Travel Packages