Experience stunning views, culture like none other and therapeutic thalassotherapy in Okinawa, Japan by seeing and experiencing the local areas with the magnificent ocean views, beaches and culture rich heritages. This Agari Umaai tour is about visiting 7 sacred locations in Okinawa, the first half of which is 31km, then a 27km return trip taking a different route back.
Pricing:
| | | | | | |
| --- | --- | --- | --- | --- | --- |
|   1 Participant  |    2 Participants    |   3 Participants    | 4 Participants | 5 Participants | 6 Participants |
|  $819 AUD  |  $399 AUD pp  | $359 AUD pp |  $339 AUD pp |  $319 AUD pp |  $299 AUD pp |
*Please enquire us about above pricing.
B: Breakfast | L: Lunch | D: Dinner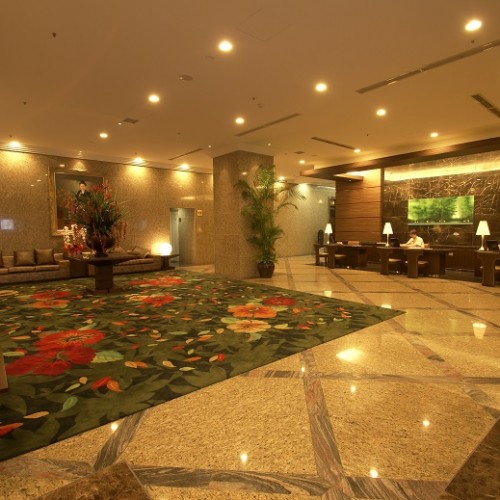 Day 1
Depart Hotel
Depart Kariyushi Hotel and cycle with your guide to Shuri Castle to visit one of the 7 sacred locations and a World Heritage location, Sonohyan-Utaki.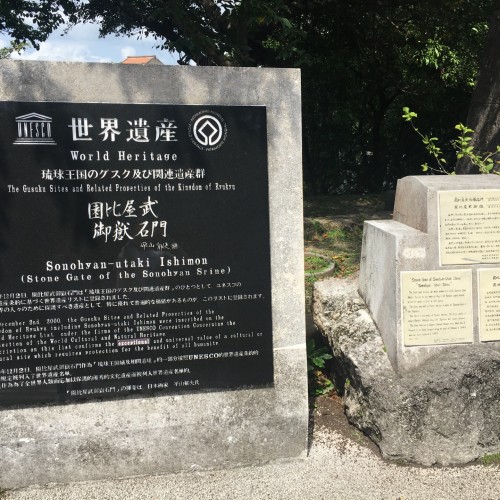 Day 1
Sonohyan-Utaki
A world heritage site, Sonohyan Utaki is the first place to pray before the highest pythoness of Ryukyu before visiting other sacred places in Okinawa. After a 30 minute free time / tour, depart for the second sacred location, Udunyama.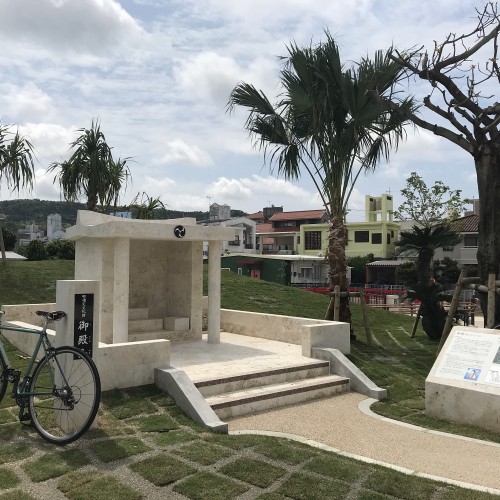 Day 1
Udunyama
According to tradition, allegedly Tennyo (similar to angels in western culture) have visited Udunyama. This was also the location for the accession ceremony for Kikoe-Ookimi, the highest ranking noro priestess of the Ryukyuan religion.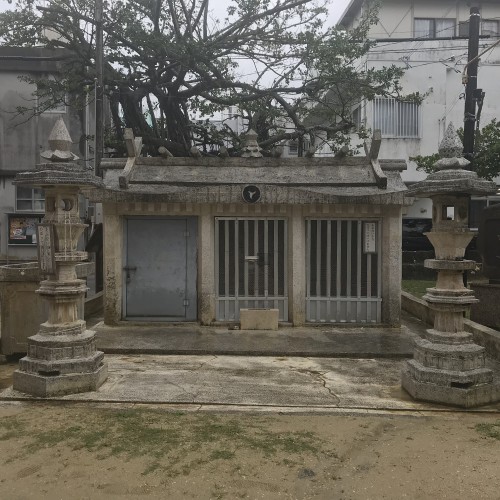 Day 1
Yonabaru Ue-ga
This is the third sacred place which is known traditionally as the place of the ceremony for the priestess to recharge their spiritual powers by stroking holy water from Yonabaru Ue-ga. After 30 minutes visiting Yonabaru Ue-ga and Udunyama, depart for Batin Utaki, the 4th sacred location.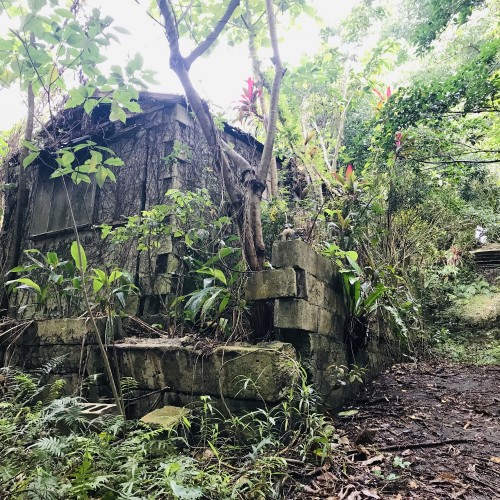 Day 1
Batin-Utaki
This sacred place was used to enshrine Samekawa Ufunushi, the Grandfather of the first King of Ryukyu Kingdom. After 20 minutes, depart for Sashiki-Gusuku. Depending on the progress of the course, lunch will take place before or after Sashiki Gusuku. Enjoy a 1 hour lunch break in the Sashiki Gusuku area. Depending on timing of the course the area the lunch will take place may vary.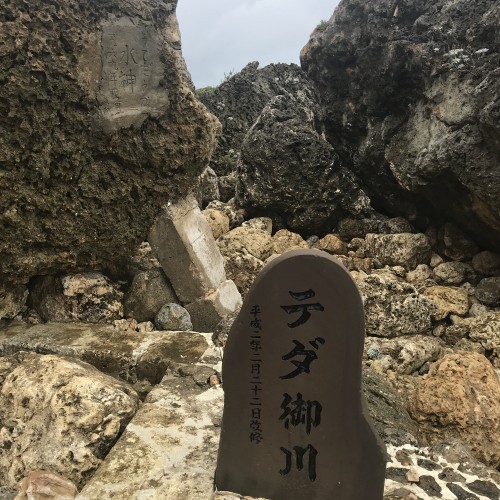 Day 1
Tida Ukka
The 6th sacred place Tida Ukka is said to have the King of Ryukyu and priestess pray for the safe travel to Kudaka Island by sea. After 20 minutes depart for the final sacred place, Sefa-Utaki.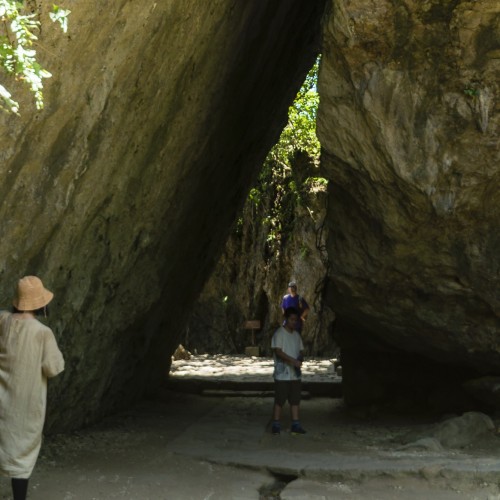 Day 1
Sefa-Utaki
This is the highest sacred place within Agari Umaai and the final sacred place for the course, said to be one of the places where Ryukyu sacred culture began. After a one hour break, depart to head back to the hotel. (At latest 16:40 departure)
Guide
Snacks
Supplementary Food
Water
Support Car
Cross Bike
Lunch
Exploration of sacred places.
Mountain bike is included as a part of the tour.
It is possible to upgrade the mountain bike to a road bike for the tour on site.
English interpreter can be arranged with additional charge per interpreter.
GST included.
The tour has a duration of 7 - 8 hours including lunch time, 1 tour guide, support car, refreshments, entry charge to Sefa Utaki and lunch.
The tour is suited for people physically fit to ride a total of 60km with medium level elevation.
Tour will be on in rainy weather unless there are any warnings from weather bureau. Otherwise the tour guide will decide on the spot.
Kariyushi Hotel Accommodation is not included in the listed price. 
Photo Credits to ⒸOCVB 
More Japan Travel Packages