7 Nights
Japan Food Lovers 8 Days
from
$3,427
NZD
*Price is per person.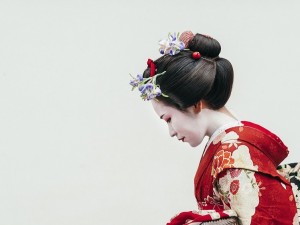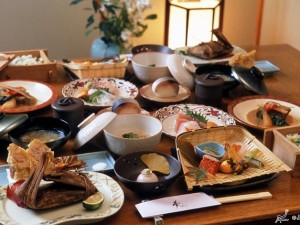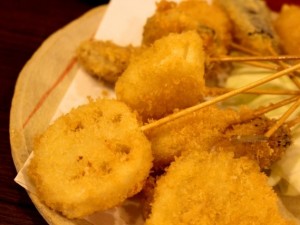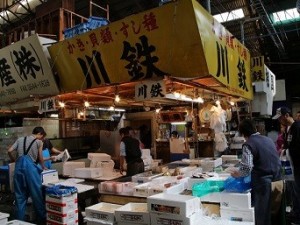 * Excludes Airfares
* Departure: Every Sundays (except peak season)  
* Seasonal surcharges apply for all other dates.
* Minimum 2 People.
* Prices are based on 2 or more people travelling.    
  (A single supplement surcharge will apply if a solo traveller)

Highlight
1. Enjoy luxurious gourmet meal and local food in Tokyo and Kyoto.
2. Experience a tea ceremony and Yukata (casual Kimono) souvenir.      
3. Kyoto's unique night atmosphere, watch Japanese Traditional Performance and Maiko dance.
4. Learn sushi making, Japanese home cooking, how to wear Yukata.
6. Visit to most famous tourist spot in Fushimi Inari Shrine.
    (Prices are based on 2 or more people travelling. 
    A single supplement surcharge will apply if a solo traveller)
Departure
From Tokyo
Departure: Sunday
Minimum participants
2 people

Tour code

JP-TYO-F001

Price from : Per Person
| | | | |
| --- | --- | --- | --- |
|   | Twin | Triple | Status |
| One Way |  $3,290 | $3,150 | |
B: Breakfast | L: Lunch | D: Dinner
Day 1
Tokyo
Upon arrival at Narita Airport, take a shared shuttle to your accommodation.

Overnight at Park Hotel Tokyo or similar (4 star)
Day 2
Tokyo (B, L*, D)
Breakfast at hotel then join the Tsukiji Outer Fish Market and Sushi Workshop Tour.
A professional chef will show you how to make sushi, which you can then enjoy for your lunch*.
The morning tour ends on arrival at Ginza station. Afternoon is free until the night tour.

Tokyo Evening Food Tour, meet your guide in Yurakucho, visiting Ga-do Shita (under the train tracks), step into the narrow streets, decorated with old red lanterns and neon signs; where you can find yourself back in the 70s of Japan. Please enjoy 5 scrumptious Yakitoris and 2 drinks in the first restaurant.

Proceed to Ginza, you may find some traditionally and beautifully arranged desserts. The next spot is Shimbashi, which is home to some of the most authentic local eateries and izakayas in Tokyo. Get the chance dine with locals and sample 6-8 dishes. Tour will end in Shimbashi. Please make your own way to your hotel.

Overnight at Park Hotel Tokyo or similar (4 star)
Day 3
Tokyo (B, D)
Breakfast at hotel, enjoy Yukata (Casual Kimono) Wearing Lesson & Tea Ceremony Lesson. (*Pick up service not included, please make your own way to meeting place).

You will have unique experience to wear Yukata with an Obi (a sash) of your choise before attending Tea ceremony. You will learn how to dress yourself in Yukata. After wearing Yukata, you will attend the tea ceremony.  After tea ceremony, you can take the Yukata & Obi home with you. Afternoon is free until evening.

Experience Kaiseki Dinner at Ginza Mametora.(This is not pick up & drop off service available, please make your own way.) Please enjoy a traditional Kaiseki meal made with the season's ingredients, and delight in its appealing presentation. 

Overnight at Park Hotel Tokyo or similar (4 star)
Day 4
Tokyo - Kyoto (B,D)
Breakfast at your hotel, catch a bullet train from Tokyo to Kyoto and make your own way to your accommodation.

You have free time until the night tour which starts in the early evening. 
Meeting at English-speaking guide at meeting point. Enjoy Maiko performance (Dancing, playing traditional games and taking photos) and Kyoto cuisine. 

Overnight at New Miyako Hotel or similar (4 star)
Day 5
Kyoto (B, D*)
Breakfast at your hotel, join the Fushimi Inari Shrine and the Sake Tasting Tour. You will visit and taste some sake at the famous sake brewery, the Gekkeikan Okura Sake Museum. Enjoy walking the famous pathway to Fushimi Inari Shrine, lined by one thousand gateways painted in orange. The tour will end on arrival at Kyoto station.

In the afternoon Izakaya cooking class in Shijo area. Please enjoy Japanese dining culture experience as well as learn about dashi broth (soup stock for Japanese cuisine) and various type of seasonings, authentic and popular Japanese foods that are eaten at home and in local restaurants. *Eat dishes and end class. 

Overnight at New Miyako Hotel or similar (4 star)
Day 6
Kyoto (B, D)
Breakfast at your hotel, then make your own way to Saga-Arashiyama by train. enjoy free time exploring Arashiyama at leisure.
Back to your accommodation, please enjoy seasonal Kaiseki dinner served in your room and 100% natural hot springs facility at the Ryokan.

Overnight at Arashiyama Onsen Hanaikada or similar (4 star)
Day 7
Kyoto - Osaka (B, D)
Have breakfast then make your own way to Osaka Enjoy a free day at leisure in Osaka un til early evening you will join a Osaka Night Food Tour.
Staring at the bright and busy Dotonbori, sample Kushikatsu (deep fried skewers), Yakitori(chicken skewers) and Takoyaki (octopus grilled balls).
Next, your guide will lead you towards a narrow alley to a local Izakaya and unorthodox bar building. Finish up the tour with a local street dessert!  

Overnight at Granvia Hotel Osaka or similar (4 star)
Day 8
Osaka - Kansai Airport (B)
Following breakfast, spend part of the day in Osaka at leisure, until it is time to depart to Kansai Airport via train.
Hotels: Tokyo (3 nights), Kyoto (3 nights), Osaka (1 night)
Meals: 7 breakfasts, 1 lunch,  5 dinners*
Guide: English speaking guide included on day tours only.


Day2:
Tsukiji Outer Fish Market & Sushi Work Shop
1. Please note that this tour uses public transportation. Also, please stay safe around forklifts and other vehicles while touring the Tsukiji Outer Market.
2. Tsukiji New Market (the inside market ) will not be visited on this tour, that the NOT include the viewing of the tuna auctions.
3. Participants may be grouped with others for the sushi workshop.
4. The sushi workshop location is subject to change to Ginza. Refer to the itinerary for potential changes in schedule.
5. Lunch will be the sushi made at the sushi experience. Vegetarian meals not available.
6. Raw fish may be prepared using a kitchen knife.
7. Booking for children under 6 years of age cannot be accepted for this tour.
8. Raw fish will be prepared by hand to make sushi. Note that the ingredients used may vary day to day.
9. Please note that requests related to food allergies cannot be accepted.

Day3:
Yukata Wearing Lesson & Tea Ceremony Lesson:
1, Please advise us if you have any religious or health restrictions, allergies, or the case where you would like to request a special care for participants, including children. 
Experience a Traditional Japanese Gourmet:
1, The course menu is subject to change depending on seasonal or stock availability.
2, Drink charges are not included in the tour booking charge. Please pay individually at the restaurant.
3, Please understand that there is no vegetarian option available.
4, Customers under 12 years of age are not permitted. Thank you for your understanding.
5, Pick up service and Drop off service not available, please make your own way to restaurant to your hotel.

Day4
Maiko Dinner
1, Casual clothing is permitted.
2, The dance will be performed by 1 maiko using recorded music.
3.The maiko will play traditional Japanese-style games with a few participants as part of the show.

Day5
Fushimi Inari & Sake Tasting
1, Public transportation will be used. Seating may not be available.
2, Please wear comfortable clothing and shoes as this tout will be on foot.
3, Minors under 20 years of age cannot consume alcohol. While minors may join this tour
    non-alcoholic beverage will not be provided in place of alcoholic drinks.
Afternoon Izakaya Cooking Class
1, For Vegetarian customers, replace meat and fish to vegetables and other ingredients. 
    Please inform when you make a booking.
More Japan Travel Packages